Keynote Speaker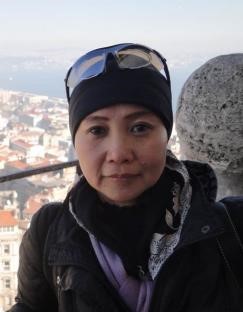 Professor Ar. NurAkmal Abdullah Goh
Professor Ar. NurAkmal Abdullah Goh graduated from Universiti Teknologi Malaysia and has more than 25 years working experience in Singapore and Malaysia.
Professor Ar. NurAkmal A. Goh joined University Malaysia Sarawak in May 2017 and is currently the Dean of the new Faculty of Built Environment, heading also the research group of Borneo Architecture Research Unit (B.A.R.U.). Her recent research is focusing on the Sarawak indigenous architecture and the Borneo Architecture of both Sabah and Sarawak states of East Malaysia; and her department is involved in the facelift design of the Kuching Old City Heritage conservation and preservation projects. Apart from Built Environment, Prof. Ar. NurAkmal is also actively involved in waste management, she is being appointed to the Board of Advisory Committee(Academic)(Sarawak) for Beyond Cleanup (Asia Pacific) under RCOMM Lestari.
Professor Ar. NurAkmal A. Goh was a Senior Fellow at Department of Architecture, Faculty of Engineering and Built Environment, Universiti Kebangsaan Malaysia from 2005 till April 2017, when in UKM, she actively involved in research of various field, especially in green construction and technology. Professor NurAkmal Goh is the design architect for UKM Tasik Chini Research Laboratory at the UNESCO Biosphere Reserve site of Tasik Chini, Pahang, Malaysia and she was involved in outline the Malaysia Tasik Chini Biosphere Reserved Sustainable Design & development guidelines and policy for the chapter of Planning, Architecture, and Built Infrastructure.
From Mac 2013 to December 2016 Professor Ar. NurAkmal A. Goh was seconded to the Ministry of Higher Education as the lead consultants of MOHE NBOS (National Blue Ocean Strategy) program of PILS (Program inisiatif Libat Sama); leading a team of academician of built environment from 15 public universities and poly technics; her scope of works includes MOE school buildings physical audit, upcycling projects of school's waste and non-repairable furniture; and she was also involved in the design and facelift of MOE secondary schools' science laboratory and community colleges.
During her practice as professional architect; Professor Ar. NurAkmal A. Goh involved in a wide range of projects from housing, institutional, resorts; commercial buildings and monorail projects. A strong advocate of sustainable architecture and a Green Building Index (GBI) Facilitator, Professor Ar. NurAkmal believes an architect's Architecture Education is a lifelong learning process, practice and consulting in architecture industry is part of it. There is always a topic to discuss each day.